FixEd now Forth is a think-and-do tank created by Professor Daniel Charny and Dee Halligan. Concerned with inspiring and equipping creative, ingenious and generous problem-solvers around the world, they have created a teaching model that introduces students in schools and colleges to human-centred design.
FixEd now Forth advocates the importance of design education, and the role of design and 'applied creativity' as a tool for improving the world around us. Its initiatives sit alongside educational institutions, working with them or bringing together students from different institutions to work together. It produces learning programmes, trains teachers and partners in research projects.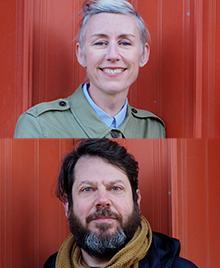 FixEd now Forth's flagship learning programme, Fixperts, is a hands-on, open source undergraduate-level introduction, which since 2013 has been taught in over 40 universities internationally involving 5000 design, engineering and technology students.
Students on Fixperts projects work in teams and make a short film. The Fixperts YouTube channel now hosts over 1000 films, which have been viewed by over a million people. The channel has become a resource for primary and secondary schools, who use the films as inspiration and run a specially adapted version of Fixperts.
FixEd now Forth positions design as a critical tool, irrespective of discipline or level of practice. It works throughout education, from schools to colleges and into professional practice. It fosters design's relationships with adjacent disciplines, from engineering to technology and art, and is a progressive approach to how design can anchor approaches to change in the world.
At a time when design is being eroded as a subject in schools and workshop facilities are being axed in colleges across the UK, it provides an invaluable introduction to design learning and hands-on collaboration between disciplines where these might be lacking. The international reach lends credence to its claims to use design to address issues that affect us all.