RAEng 1851 Enterprise Fellow 2019
Surakat Kudehinbu

RAB-Microfluidics improve efficiency, reduce OPEX and increase the uptime of heavy rotating machinery. To do this, we diagnose early signs of failure in lubricated heavy machinery by continuously analysing the lubricating oil in real-time with our microfluidic lab-on-a-chip technology.
Early diagnosis of potential failure in heavy machinery is critical to operations across many industries. For this reason, industrial businesses in 2016 spent £2.01Bn on state-of-the-art Oil Condition Monitoring (OCM) techniques. These techniques however, are inefficient, expensive and environmentally unfriendly. For example, additional £2.1Bn was spent in 2016 on breakdowns, repairs and costs associated with downtime losses, highlighting the inefficiency of current OCM technologies.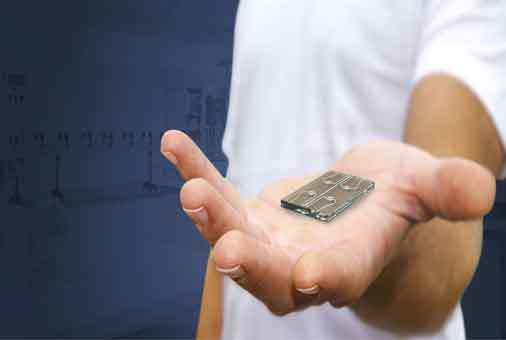 RAB-Microfluidics has developed cutting edge microfluidic lab-on-a-chip technology to deliver real-time continuous testing and analysis of lubricating oil. Our "lab-on-a-chip" technology delivers oil analysis 1000 times faster and 10 times cheaper than the current "send the sample to the laboratory" approach.

We combine our hardware technology with data computing by developing machine learning capabilities to utilise the continuous real-time machine health information generated by our hardware for smart predictive maintenance solutions.
Our technologies enable us to solve the hard-to-reach and hard-to-sense challenges of many businesses across various industries e.g. Wind sector, power generation, maritime, Oil & gas etc. Using the data we generate intelligently and innovatively, to forward model machinery behaviour and immerse businesses in industry 4.0. Specifically, we offer customers real-time continuous monitoring, early problem diagnosis, rapid decision making, enhanced efficiency and cost savings.
The company is currently focused on commercialising the technology, with pilot trials planned this year. Over the course of the RAEng 1851 Enterprise Fellowship, Surakat will focus on achieving this, through developing an understanding of the commercialisation requirements of the technology in target markets, with a specific focus on the wind sector.