RAEng 1851 Enterprise Fellow 2018
Hsin-Hua (Sheana) Yu

Proper seating posture is vital to digestion, breathing and communication, but the ability to sit comfortably is a daily struggle for over 1 million wheelchair users in the UK. Finding the right postural support for young wheelchair users is especially challenging as their bodies and needs change so quickly. Improper seating can exacerbate spinal deformities and leads to pressure sores that can devastate lives and costs the NHS over £3 billion a year.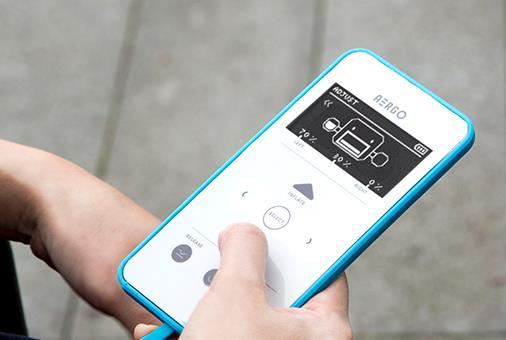 Aergo was created to be the world's most adaptable postural support system. It uses a network of patent-pending air cells to actively support individuals of all shapes and sizes. With automatic and user controlled modes, Aergo offers customisable support for a range of physical conditions and is the first device of its kind to grow with the user through its expandable frame. Instead of being fixed in a static position, users can initiate air cycling between pockets to relief pressure and prevent the development of pressure ulcers.
Aergo's vision is to empower people with disabilities by providing inclusive assistive technologies to enable better physical and social participation. They believe that people with disabilities deserve the same access to opportunities as everyone else.
Aergo's product roadmap includes a software platform that can monitor and adjust posture dynamically throughout the day. Artificial Intelligence algorithms will allow Aergo to promote comfort and protect skin integrity in every individual by adapting to positional changes automatically and effortlessly.