Industrial Fellowships Awarded to ten of the UK's most talented young researchers
---
London, 30 September 2020 – The Royal Commission for the Exhibition of 1851 has awarded Industrial Fellowships worth up to £100,000 each to ten of the UK's most talented young researchers. Set up by Prince Albert to organise the Great Exhibition of 1851 and extended in perpetuity to invest the profits in UK innovation, the Commission has been supporting promising research ever since. With its innate immunity to socioeconomic fluctuations such as those caused by the Covid-19 pandemic, the Commission's crucial support to advanced R&D continues, helping to maintain British science and engineering excellence.

The Industrial Fellowship is equipped to empower students to conduct open research in any area of science and engineering with significant commercial potential, while working for a company within that industry. The funding gives students the freedom to follow exciting new leads in their research as they gather more information, while equipping companies with cutting-edge research without the premium price tag. The programme builds and strengthens links between the participating supporting universities and companies.
This year, the cohort includes Fellows improving protective materials with a new technique of bonding metals and ceramics, using machine learning to devise personalised medical interventions in type 2 diabetes patients, and safeguarding large infrastructure from collapse with AI and satellite data.

Industrial Fellowships provide funding of up to £100,000 to cover salary contributions, university fees, and other costs to undertake doctoral studies and research. Students' projects are funded for up to 3 years, during which they benefit from both academic and industrial support. The programme plays a crucial role in facilitating the relationship between institutions and industry in the UK by offering highly valued funding for research and development into new intellectual property, totalling around £2 million every year.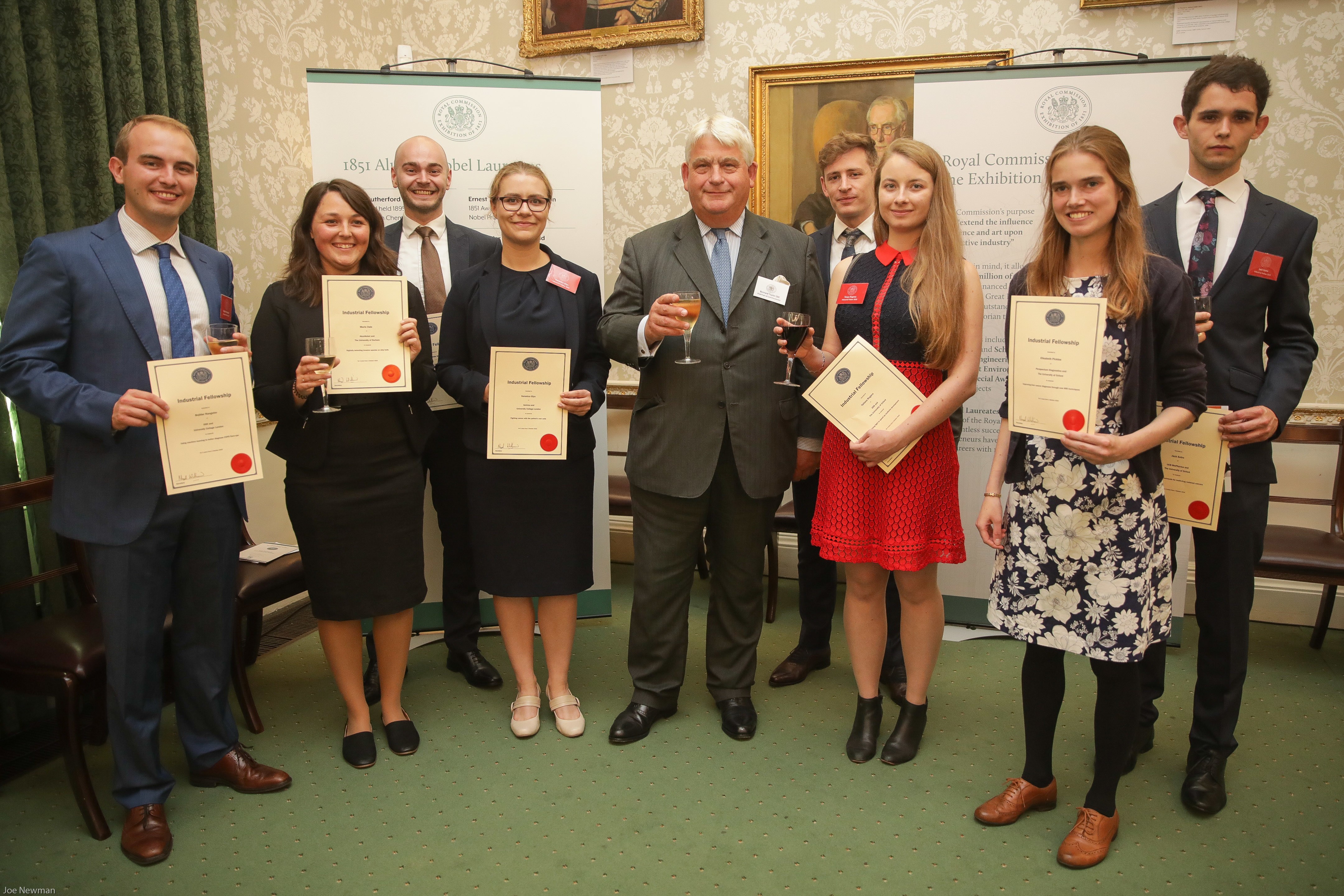 The full list of 2020 Industrial Fellows are:
Applications for the 2021 Industrial Fellowships will open this week on 1 October. For further information and how to apply, please click here.
For media enquiries please contact:
April Six on behalf of The Royal Commission for the Exhibition of 1851
1851@aprilsix.com